If you're looking for Cochrane acupuncture, Flourish Clinic is the most advanced and thorough acupuncture clinic in Alberta. We've taken ancient wisdom and combined it with modern science to create a natural system of medicine that consistently delivers incredible results for our patients.
How is the acupuncture done at Cochrane's Flourish Clinic different from other clinics?
Not all acupuncture is created equal…
Our Clinic Director, Mark Volmer, is one of Cochrane's top acupuncture practitioners. Mark trained at MacEwen University, going through more than 600 hours of supervised practice. On top of that, he's also invested more than 1000 additional hours of education learning advanced acupuncture techniques.
Mark is trained in the following acupuncture modalities:
Traditional Chinese & Japanese Medicine acupuncture
IMS & motor point acupuncture
Auricular acupuncture
Laser acupuncture
Using his in-depth knowledge of acupuncture, Mark is able to create custom treatments based on your unique condition.
---
Mark Volmer is a unique soul you can't help but love. I first started seeing him to de-stress and to experience how he approaches Acupuncture in his practice. I had the best sleep in a long time after seeing him, and I see so much value in having him as part of my health and wellness team. He brings an authentic approach to Acupuncture and natural health, creating a holistic, healing environment for his patients. He sees the value in treating a person as a whole body, mind and spirit, and recognizes that healing is a process. Among busy schedules and hectic lives, Mark provides care that reminds you the value of slowing down and making your health a priority. I would not hesitate to refer to Mark.
-Dr. Karen Quinn
---
Cochrane has a wide selection of acupuncture practitioners, including practitioners who offer acupuncture as a complement to their physiotherapy or chiropractic practice.
However, if you're looking for a dedicated acupuncturist in Cochrane, Mark Volmer is the most highly trained and experienced practitioner in the Cochrane area.
If you feel like you've tried just about everything – including acupuncture – and are at a loss for what to do next, you're in the right place.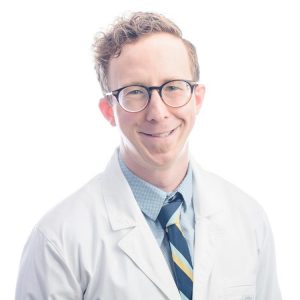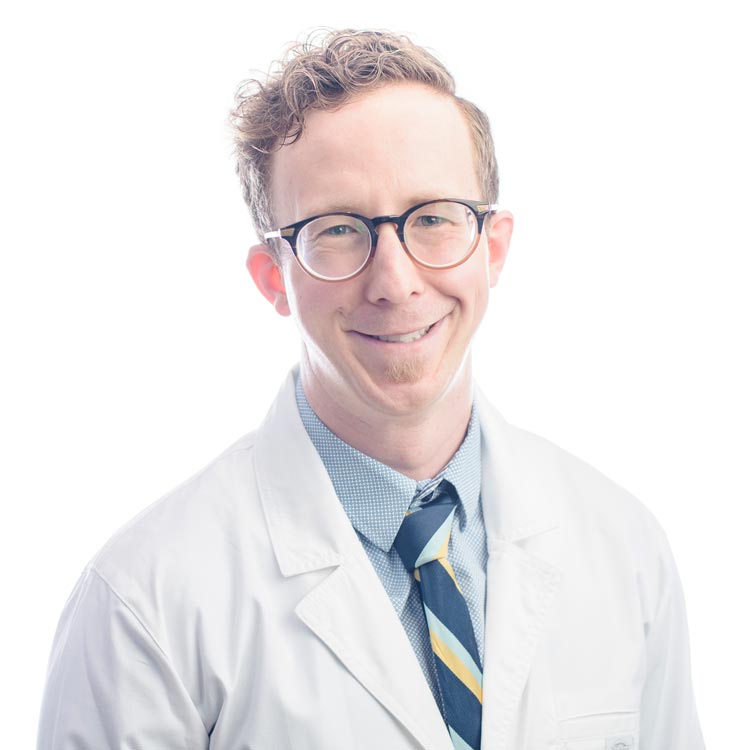 What conditions does Cochrane acupuncture specialist Mark specialize in?
Mark uses 5 different styles of needling in his Cochrane acupuncture clinic:
Intramuscular Stimulation (IMS) to treat:
Low back pain
Joint pain
Injured muscles
Auricular acupuncture to treat:
Chronic pain
Migraines and headaches
Tendinitis conditions
Traditional Chinese and Japanese medicine to treat:
Hormone imbalance
Labour induction
Fatigue/burnout conditions
Menopause
Depression
Laser acupuncture to treat:
Sciatica
Nerve pain
Tendinitis
Mark also uses Shock Wave Therapy to promote healing in chronic injuries. He is one of only a handful of Cochrane practitioners with access to this effective tool.
During your initial visit at our Cochrane acupuncture clinic, Mark will determine which style of acupuncture is best suited for your condition. He will then create a treatment plan that is unique to you.
If your condition isn't listed above and you're wondering if Mark can help you, send us a note. We'll let you know if your condition aligns with Mark's skill set. If it doesn't, we'll provide you with a list of practitioners who are adept at treating your condition.
---
I can't say enough great things about Flourish Clinic. Mark is the epitome of a professional. He truly does everything in his power to make sure you leave feeling happy and healthy. His depth of knowledge is second only to his genuine caring for people. He wants to heal. He strives to ensure you only need the treatment you need. I know I don't have to go back, I honestly choose to go back to just tune myself up. Like I said, can't say enough great things about him and Flourish Clinic.
– Garrett L
---
Does acupuncture hurt?
No, not really. Acupuncture needles are very fine and flexible and often not much thicker than one strand of hair. In fact, approximately 30-40 needles can fit into the opening of a traditional medical syringe!
When inserted into the skin they feel like a small pinch. There are different needling sensations that can be experienced around the insertion site such as heaviness, a dull ache, radiating, tingling, warming, or even an electric-type sensation. Most people find acupuncture extremely relaxing and some even fall asleep during treatment.
Mark elects to use some of the most expensive needles at his Cochrane acupuncture clinic. A higher-quality needle will significantly reduce the discomfort you experience. Most patients note that they can hardly feel the needle.
The day after your visit to our Cochrane acupuncture clinic is similar to the day after a deep-tissue massage. You'll likely feel a little sore and perhaps even a worsening of your condition. Don't worry. This exacerbation is temporary and should only last 24-48 hours. After that, you'll likely start feeling an improvement in your condition.
Should you want to avoid needles completely, Mark Volmer can use laser therapy to stimulate acupuncture points.
How many treatments will it take until I feel better?
This depends on whether your condition is acute (beginning less than 3 months ago) or chronic (existing for longer than 3 months). While there are always individual variations, in general, acute conditions tend to improve in 3-5 visits. The duration of treatment for a chronic condition is estimated on a case-by-case basis.
Mark's general rule is that if you're not noticing a significant shift in your condition within 3-5 visits, more visits are probably not the solution. Mark doesn't hesitate to refer to allied healthcare providers in the Cochrane area that may be better suited to treat your condition.
The number one priority at our Cochrane acupuncture clinic is that you get better. You'll never receive the recommendation to see us every week for the rest of your life.
We don't sell appointments. We sell results.
---
Mark was very thorough in asking the right questions and formulating a collaborative treatment plan that was specific to my needs. Within a few months, I was rehabilitated to the point where I could begin working with a strength trainer. Today my back is pain free. I am so grateful that Mark was able to find the right level of treatment in order to facilitate my healing at a pace that worked for me. In the last year, I have referred my family, friends and coworkers to Mark and every single one of them have had incredible results. Thanks again for providing an alternative healing solutions to a diverse range of health issues.
– Karen M
---
Who are our patients?
Our Cochrane acupuncture clinic deals with a wide variety of health problems. Some of the more common health concerns Mark has a great deal of experience in treating include:
Fatigue
Digestive disorders
Autoimmune diseases
Musculoskeletal pain conditions
In general, patients who do best under in our Cochrane acupuncture clinic generally have the following set of values and beliefs:
They don't want to rely on unnecessary drugs and medical intervention for the rest of their lives.
They're interested in discovering the underlying cause of their problems, rather than just suppressing symptoms.
They are motivated to play an active role in their own healing process.
They are willing to make the necessary dietary and lifestyle changes to support their health and well-being.
In addition to the above, we find that many of our patients:
Know that diet, exercise, and other lifestyle factors play an integral part in healing.
Feel that a combined approach between conventional and alternative medicines is the most successful path to wellness.
Know that healing involves much more involved than swallowing a pill.
Mark works closely with our team of health professionals practicing at Flourish Clinic. You can check them out here:
---
Simply put, Mark listens. He applies his skills and knowledge. He researches and researches to ensure his suggestions aligned with my case. These included dietary, lifestyle, breathing, and meditation, recommendations. The final result…ALWAYS positive. For me, Going to Flourish Clinic has changed my life! The expert advice and techniques used by Mark along with his intense desire to provide the very best care have taken 40+ years of chronic pain away and dealt with osteoarthritic issues that my doctor could not do anything about

– Beverly R

---
The most advanced acupuncture clinic in Cochrane, Alberta
If you have specific questions, please contact us here.
At Flourish Clinic, our specialty is chronic, hard-to-treat conditions. We use acupuncture in our Cochrane clinic to help you get out of pain. Fast. And for good.