Mark Volmer of Flourish Clinic is one of Canada's most experienced laser therapists. Our Cochrane laser therapy clinic specializes in chronic, hard-to-treat conditions.
Going to regular treatments for a painful, nagging injury can be time-consuming, frustrating, and expensive. However, there is a very real possibility you can get your health back with as few as four low-level laser therapy (LLLT) treatments.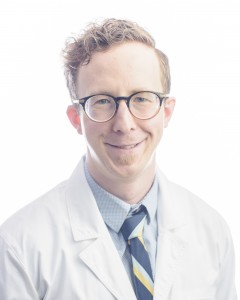 Low-level laser therapy, also known as cold laser therapy, is a form of laser medicine that uses low-level (or low-power) lasers to promote the creation of new cells. Whereas high-power lasers destroy tissue, low-power lasers stimulate it, encouraging the cells to function. More healthy cells equals more healthy tissue and less pain, swelling, and inflammation. Plus it is 100% pain-free.
Mark began his laser therapy training with the Vital Principle Institute and Kingfisher Acupuncture. After completing his initial training, Mark began teaching laser therapy and auricular acupuncture with the Canadian College Of Auricular Medicine. Mark furthered his laser therapy training in Germany where he studied under two of the world's leading experts in laser therapy – Dr. Michael Weber and Dr. Volkmar Kreisel.
If you feel like you've tried just about everything and are at a loss for what to do next, you're in the right place.
---
Mark Volmer is a unique soul you can't help but love. I first started seeing him to de-stress and to experience how he approaches Acupuncture in his practice. I had the best sleep in a long time after seeing him, and I see so much value in having him as part of my health and wellness team. He brings an authentic approach to Acupuncture and natural health, creating a holistic, healing environment for his patients. He sees the value in treating a person as a whole body, mind and spirit, and recognizes that healing is a process. Among busy schedules and hectic lives, Mark provides care that reminds you the value of slowing down and making your health a priority. I would not hesitate to refer to Mark.
-Dr. Karen Quinn
---
What conditions does your Cochrane laser therapy clinic specialize in?
Laser therapy is ideal for treating stubborn, chronic conditions that do not heal with conventional treatments like acupuncture, massage, or chiropractic. In our Cochrane Clinic, we specialize in using laser therapy for the following conditions:
Sciatica
Low back pain
Tendinitis/tendinosis – tennis elbow, golfers elbow, achilles tendon injuries etc.
MCL/ACL knee injuries
Wound healing
TMJ/TMD
What is Laser Therapy?
Low-level laser therapy (LLLT) is a form of laser medicine used in medical and veterinary treatment that uses low-level (low-power) lasers or light-emitting diodes to alter cellular function.
Other names for the therapy include low-power laser, soft laser, cold laser, biostimulation laser, therapeutic laser, and laser acupuncture. Where high-power lasers destroy tissue, low-power lasers stimulate it, encouraging the cells to function. It is 100% pain-free. Sessions usually last between 15 and 45 minutes.
How Does Laser Therapy Work?
In the simplest of terms, LLLT causes your cells to multiply. More healthy cells = more healthy tissue and less pain/swelling/inflammation.
There is little blood flow to tissues like tendons, ligaments, and nerves. This lack of blood flow makes healing very slow. Laser therapy speeds up the rate of healing in these tissues.
Are there any side effects?
A temporary increase in your symptoms (similar to what you feel after a deep tissue massage) can occur, though this is not common. Symptoms will subside and you will likely feel better than before your laser treatment within 24 hours.
Who should get Laser Therapy?
Those with painful conditions lasting longer than two weeks are ideal candidates for LLLT. More specifically, laser therapy is ideal for the following conditions:
Tendinitis
Osteoarthritis
Disc bulges or herniation
Sciatic Pain
Wounds that will not heal
How long will it take for me to be out of pain?
Although the timeline for healing varies from case to case, a general rule of thumb is that you can expect to notice an improvement within four treatments.
---
Ali and Mark were very thorough in asking the right questions and formulating a collaborative treatment plan that was specific to my needs. Within a few months, I was rehabilitated to the point where I could begin working with a strength trainer. Today my back is pain free. I am so grateful that Ali and Mark were able to find the right level of treatment in order to facilitate my healing at a pace that worked for me. In the last year, I have referred my family, friends and coworkers to Ali and Mark and every single one of them have had incredible results. Thanks again for providing an alternative healing solutions to a diverse range of health issues.
-Karen Myrheim
---
Our clinic is located in the heart of the foothills of the Rocky Mountains in Cochrane, Alberta. We provide the Calgary, Cochrane, and Southern Alberta community with acupuncture, laser therapy, massage therapy, osteopathy, health coaching and Functional Medicine services.
If you have specific questions, please send an email to hello@fatiguetoflourish.com. We'll get back to you within 24 hours.
At Flourish Clinic, our specialty is chronic, hard-to-treat conditions. We use laser therapy in our Cochrane clinic to help you get out of pain. Fast. And for good.
Book your appointment online now.