At Flourish Clinic we want you to regain your health and be that person you used to be.
Remember that person?
The one who had such zest for life. The person filled with huge goals and dreams. That person is still there inside you. All you need to do is remove the illness in order to let the light shine through once again.
Our goal is to help you remove the roadblocks that are standing in your way of regaining your energy and fulfilling your potential.
Read more about how each of our practitioners works with patients.
---
Flourish Clinic Practitioners
Jane Prescot, Shoemaker Certified Proficiency Partner Diplomate, FMCHC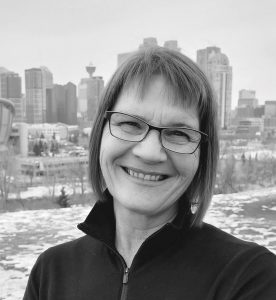 After suffering from CIRS for years, Jane was only able to regain her health by moving through the steps of the Shoemaker Protocol.
She found CIRS treatment to be confusing, and decided to pursue her certification so she could ensure others don't have the same experience she did.
Jane became a Shoemaker Certified Proficiency Partner Diplomate, and is certified to guide patients through the Shoemaker Protocol. Jane now has ability to offer CIRS patients the one on one care and treatment they need to recover. She can not emphasize enough how brilliant the work of Dr. Shoemaker is, and how following the Shoemaker Protocol does work.
While recovering from CIRS, Jane started wondering why she was sick, but other family members were healthy.
She began diving into research, investigating the nervous system aspect of CIRS, and how the way we perceive our environment impacts our physiology.
While this is not a part of the Shoemaker Protocol, Jane recognizes nervous system dysregulation likely plays a role in the development of CIRS, and holds space for this while working with her patients.
She has also developed a group program for CIRS patients exploring how a patient's external and internal environments and nervous system dysregulation can impact their experience of chronic complex illness. The program is designed to work alongside the Shoemaker Protocol. Patients receive practical tools and learn skills that help them get to know their nervous system while navigating Chronic Inflammatory Response Syndrome.
Johanna Kalkreuth, Registered Psychologist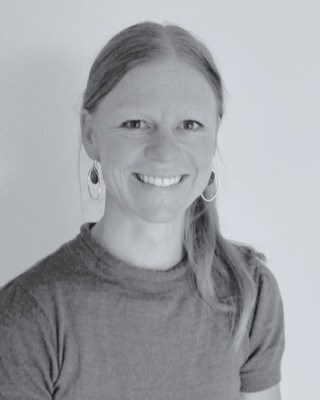 Johanna offers counselling for:
adults,
adolescents,
children,
couples,
families
However, her primary focus at Flourish Clinic is working with patients suffering from CIRS (Chronic Inflammatory Response Syndrome). She understands CIRS patients have a history of trauma, and working through this trauma is key to recovery.
She addresses anxiety, trauma, relationship issues, depression, anger/aggression, and other emotional/behavioural issues. It is her belief that effective counselling incorporates working with the whole human being – including the mind and the manifestation of emotional experiences in the body.
Johanna's approach integrates mindfulness and cognitive interventions with somatic body and movement work.
Johanna focuses on really getting to know her patients as individuals. She also looks closely at their experiences in relationship to others, self and the environment. She believes every client has a unique path to healing. This is why she works to facilitate this journey with openness, warmth and a clear path toward achieving therapeutic goals.
Johanna is a Registered Psychologist, and incorporates training and experience in mindfulness, attachment, and emotion-focused therapy in her work at Flourish Clinic.
Mark Volmer, R.Ac., FMP
Working with Mark Volmer, R.Ac for treatment of Chronic Inflammatory Response Syndrome (CIRS)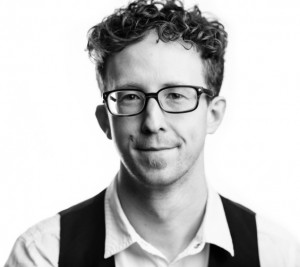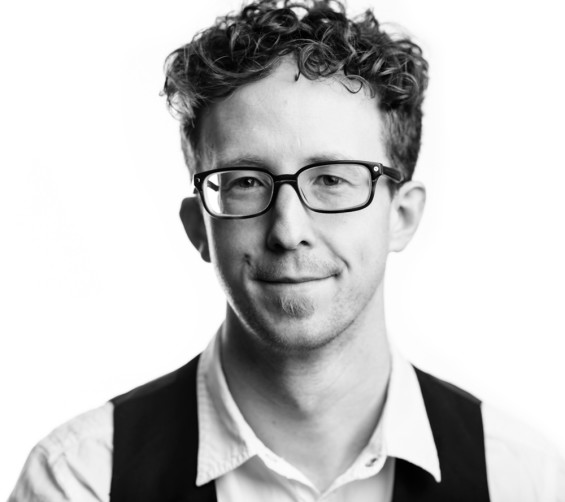 Mark Volmer has been studying alternative medicine since 2005. He has always been fascinated with chronic fatiguing illnesses. The way that Mark works with patients differs considerably from the conventional medical or acupuncture model you may be accustomed to. Please read the following information thoroughly to familiarize yourself with his process.
Mark spent the better part of 2020 completing his Shoemaker Protocol certification as a Proficiency Partner Diplomate. He chose this route as he believes it offers more comprehensive knowledge. As a result, he is currently the only Certified Shoemaker Protocol practitioner in Canada.
Mark has developed the Shoemaker Protocol Treatment Program at Flourish Clinic. This CIRS treatment program was developed for two reasons.
First, during his years of treating CIRS patients, Mark has found the most success when he has regular contact with his patients. This includes monthly visits and the ability for the patient to contact him with any questions or issues that arise during the protocol. The Flourish CIRS treatment program includes one appointment per month, plus the ability to contact Mark or other Flourish practitioners as needed.
Second, the Shoemaker Protocol is extremely expensive, and can cost several thousands of dollars a month. The Flourish CIRS treatment program allows patients to spread out these expenses with one set payment per month.
As a result, Mark is seeing incredible success with his program patients, many completing the protocol in one year. You can read more about the program here:
Flourish CIRS Treatment Program
Interested in working with Mark for treatment of CIRS? Book a complimentary 15 minute phone chat.
---
Working with Sheena Huculak, BN, CHNC
Sheena's credentials include:
Bachelor of Nursing and more than 10 years spent in nursing;
Certified Holistic Nutrition Consultant  – focused on eating healthy food as close to its natural state as possible;
Bulletproof Coach to help her clients learn, change and develop in order to realize their potential.
Sheena mentors, inspires, guides and motivates her patients to cultivate positive health habits. Her heart-centered approach keeps patients accountable and goal-focused.
Sheena works with patients in three areas:
The Flourish Project: Balance Your Blood Sugar
You know that food affects the way you feel. Like when you feel tired after eating Christmas dinner. Or when you experience a sugar rush (and probably a crash) after treating yourself to a hot fudge sundae.
But have you ever thought about how the food you eat affects your health? Everyone's body handles food differently.
In this course, Sheena will help you to identify exactly which foods you tolerate and which ones you don't.
There's no template here. Together you will craft a plan that is unique to your genetics.
Want to learn more? Check out The Flourish Project: Balance Your Blood Sugar.
Ready to chat? Book a free 15 minute phone chat with Sheena below.
CIRS Health Coach
Sheena is also closely involved in the CIRS Treatment Program. As someone who suffers from CIRS, Sheena brings a wealth of personal experience and knowledge to her patients. She is also currently training to become a Certified Shoemaker Protocol Practitioner.
Sheena uses her knowledge to:
Moderate weekly virtual group sessions
Work one on one with CIRS patients to help them through the Shoemaker Protocol
Answer questions and offer guidance to CIRS patients
Her services are either included, or offered at a discounted rate to patients enrolled in the CIRS Treatment Program.
Holistic Nutrition and Lifestyle Assessment & Coaching
Initial Consultation 
Have you already tried a gluten-free, paleo, keto or any other diet plan, and didn't get the results you were looking for?
I have heard that from so many people over the years! 
Many of these diets can be useful and helpful but most people don't stick with it long term when they find that their issues are still present.
There is usually a deeper root cause at play that diet alone cannot address. Many people are experiencing chronic complex, multi-system health issues.
The difference in my approach is that I create individualized care plans, which simply means what works for someone else likely isn't going to work for you in the same way.
I address diet and lifestyle with each individual in a unique way, we look at all the epigenetic factors that apply to your health, diet, hydration, movement, sleep hygiene, nervous system imbalances, mindset, environmental factors (toxins, EMFs, light exposure) and more!
Our initial consultation is set up in 2 appointments. 
In the first appointment (1.5 hour) I will be gathering information from you and learning more about your unique health concerns and your goals. I will be making general recommendations throughout this appointment. When you return for your follow up appointment (30 minutes) you will have a full health plan to work off of that will address all areas of your health.  
The initial consultation is where I gather enough information for me to make the best recommendations on what your unique plan will be. The second appointment is when we move deeper into your personalized plan of diet and lifestyle modifications, the science and research and set specific goals for you to move towards.
Follow Up Appointment
Accountability keeps you striving towards your goals.
The need for continuous support and coaching changes from client to client, how are you feeling, what symptoms are you experiencing or what condition or disease are you working to heal and the complexity of your protocol recommendations.
This will be assessed on an individual basis to ensure your needs are being met and you are reaching your personal health goals.
For some this may look like weekly follow ups, monthly follow ups or just as needed every few months.  
Accountability accelerates your performance by helping you make consistent and steady progress towards your health goals.
Quick Check-Ins
We can use this time the same as a follow up appointment but condense it, to keep you on track and accountable to your goals.
---
Working with Steph Perryman, RMT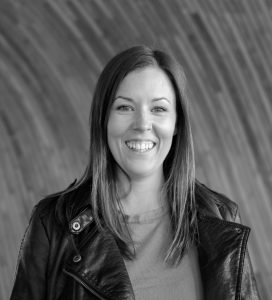 Steph has always lived an active lifestyle full of various sports such as volleyball, soccer, snowboarding, and hockey. Her husband, Tyler, works a high risk job as a framer building houses around the Calgary area. Sports and high risk jobs often come with injuries, chronic pain and fatigue. It has become Steph's passion to help those with chronic pain through massage.
She has found massage to not only help with pain and injuries, but with fatigue, energy, and overall mood.
Steph's practice is aimed towards the client's recovery and health with specific homecare recommendations and customized treatment plans.
Initial Consultation
Prior to this appointment, you will be emailed an online comprehensive Flourish Clinic health history intake form. Note that it is important to spend time and energy completing this intake form, as it is vital to help Steph understand your case. This form includes:
A detailed health and medical history questionnaire

A survey of your chief complaints and most important health goals

An assessment of your most troubling and frequently experienced symptoms

Your current supplements and medications, and self-care regimen
Your initial appointment is 75 minutes long, during which time Steph will conduct an in-person interview and thoroughly assess your mobility. Note that this will include affected (painful) and unaffected areas of your body. This is to make sure that she has all of the information needed to gain a comprehensive understanding of many of the factors affecting your health and to offer you the best treatment for your health issues.
Follow Up Appointment
All follow up appointments can be booked according to your preference of 60min, 75min, or 90min. Steph prefers a longer treatment time to allow her to address your complaints as well as the areas surrounding the affected area, but understands other factors may limit your treatment time.
---
Why you should work with Flourish Clinic
Care and mastery are what make the difference at Flourish Clinic.
By the time any of our patients find us, they'll – on average – have seen five other healthcare providers. These range from family docs and specialists to energy healers and shamans.
Those working in the conventional medical paradigm possess a great deal of mastery. But the care found in these clinics is almost non-existent.
In alternative medicine, you'll often come across healers who truly care about your well-being – sometimes to a fault. But all too often this high level of care is not matched to medical expertise.
In order to overcome your illness, you need both an abundance of care and a practitioner with an expert level of understanding about your particular illness.
Care and Mastery are the foundation to the Flourish Clinic Framework. It's these values that consistently gets us outstanding patient outcomes.
We help you get your life back
We consistently see patients going down one of two pathways before finding us:
You continue with conventional medicine, continually increasing your dose of prescription medications. All the while your symptoms worsen because the root cause continues to be unaddressed.
Or…
You jump from one alternative medicine practitioner to another because you never see any results. You feel frustrated at all the money you've spent on time and supplements without any results.
Neither of these options moves you away from feeling frustrated, confused, sick, tired, and utterly unsure of what to do next.
Let us be your guide.
In working together, you'll develop:
Understanding

Finally, you'll realize what has been keeping you sick and tired for so long. You no longer have to keep guessing or moving from one practitioner to the next.

Reduced anxiety

You now have a clear path back to wellness.

Inspiration

You finally have the energy to be the person you wanted to be. The one you were before you got sick.
Let Flourish Clinic be your guide back to health.