What is CIRS?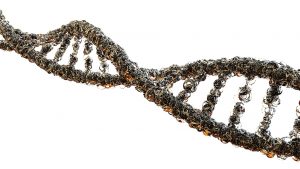 CIRS, or chronic inflammatory response syndrome, is a complex medical condition. It's an illness with a wide variety of symptoms that is triggered by exposure to biotoxins.
Biotoxins are substances produced by living organisms such as fungi, bacteria, and other microorganisms. These toxins can cause a range of health problems in humans, including immune dysregulation and chronic inflammation. It can be difficult to diagnose and treat, as patients often suffer from a wide range of symptoms that can mimic other conditions.
In this post, we will explore the causes, symptoms, and treatments of CIRS and the current research surrounding this condition.
What Causes CIRS?
The primary cause of CIRS is exposure to biotoxins. You can find these toxins in a variety of environments, including water-damaged buildings, tick bites, and blue-green algae blooms. Some of the most common biotoxins associated with CIRS include:
Mold toxins: Various types of mold produce mycotoxins. Exposure to mold can occur through inhalation, ingestion, or skin contact. Mold exposure is a common trigger for CIRS, and can occur in water-damaged buildings, homes, and workplaces.
Bacterial toxins: Certain types of bacteria, such as Borrelia burgdorferi (the bacteria that causes Lyme disease) can produce toxins that trigger CIRS.
Algal toxins: Blue-green algae blooms can produce toxins that can cause CIRS symptoms in humans and animals.
In addition to exposure to biotoxins, there are several factors that can increase a person's risk of developing chronic inflammatory response syndrome. These include:
Genetics: About 24% of the population has a genetic variations that makes them more susceptible to biotoxin exposure and CIRS.
Chronic stress: Chronic stress can weaken the immune system and make the body more susceptible to inflammation and infection.
Poor nutrition: A diet that is low in nutrients and high in processed foods can also weaken the immune system and increase the risk of inflammation.
Your mold-sensitive immune system
As you can see, the strength of the immune system plays a key role in developing CIRS. Your immune system is your front line defence against illness. However, when CIRS is in the picture, your immune system stops working properly.
Your body's immune system has two different subdivisions:
The innate or nonspecific immune system

This immune system is the first responder to any intruders (viruses, bacteria, flus etc). It usually uses inflammation as a defence.

The adaptive or specific immune system

The adaptive immune system analyzes the intruder and creates a specific defence. Once it has created this defence these specific intruders will not make you sick again. It's why once you get the chicken pox you will never get it again – your immune system recognizes the virus and can immediately respond to it.
I have written about how the innate and adaptive immune systems are linked to chronic fatigue. Be sure to check it out for a deeper understanding of how your immune system functions!
When mold enters your body your innate immune system will respond. 
However, because of your genes, your body doesn't call your adaptive immune system into action. This leaves the innate immune system stuck fighting mold and mycotoxins on its own. And because inflammation is the response of choice, your body can not escape this chronic state of inflammation.
What are the Symptoms of CIRS?
The symptoms of CIRS can vary widely from person to person, but typically include a combination of the following:
Fatigue
Brain fog
Headaches
Joint pain
Muscle pain
Respiratory issues
Digestive issues
Sleep disturbances
Sensitivity to light, sound, and other stimuli
Mood swings and depression
In addition to these symptoms, people suffering from CIRS may have abnormal lab values, such as elevated levels of inflammatory markers, as well as abnormal levels of certain antibodies.
How is CIRS Diagnosed?
Diagnosing CIRS can be challenging, as it requires a thorough evaluation of the patient's symptoms and medical history, as well as a range of lab tests. The following tests are typically used to diagnose CIRS:
Visual contrast sensitivity (VCS) test: CIRS affects how a nerve in the eye perceives contrast. This test measures a person's ability to distinguish between shades of gray.
Serum biomarker testing: This test measures the levels of various biomarkers in the blood, such as cytokines, TGF-beta1, and MMP-9. Abnormal levels of these markers can indicate the presence of CIRS.
How is chronic inflammatory response syndrome treated?
Treating CIRS requires a multifaceted approach that addresses the underlying biotoxin exposure, as well as the various symptoms and imbalances that can occur as a result of chronic inflammation. Below are some of the key steps in CIRS treatment.
If you want a deep dive into treating CIRS, check out my post on the Shoemaker protocol.  
Biotoxin avoidance:
The first step in treating CIRS is to identify and remove the source of biotoxin exposure. This may involve remediation of mold in the home or workplace, avoiding tick-infested areas, and avoiding exposure to blue-green algae blooms. Once the source of exposure is removed, the body can start to heal.
Support the immune system:
CIRS can cause immune dysregulation, which can make the body more susceptible to infection and inflammation. Supporting the immune system with supplements such as vitamin D, vitamin C, and probiotics can help to strengthen the immune system and reduce inflammation. Note that none of this is part of the Shoemaker Protocol. 
Address nutrient deficiencies:
Nutrient deficiencies can contribute to immune dysregulation and inflammation. Addressing nutrient deficiencies with a healthy diet and supplements can help to support the body's natural healing processes. Again, this is not a specific step in the Shoemaker protocol. 
Detoxification:
Biotoxin exposure can overwhelm the body's natural detoxification processes, which can lead to a buildup of toxins in the body. Supporting the body's detoxification pathways with binders can help to remove toxins from the body.
Address hormone imbalances:
CIRS can cause imbalances in hormones such as cortisol, thyroid hormone, and sex hormones. Addressing these imbalances with supplements and lifestyle changes can help to reduce inflammation and improve overall health.
Address cognitive symptoms:
Low VEGF (vascular endothelial growth factor) levels are behind symptoms such as brain fog and memory loss.
Address sleep disturbances:
Those suffering from CIRS often don't sleep well. However, good sleep hygiene practices such as avoiding screens before bed and establishing a regular sleep schedule help.
Address anxiety and depression:
People with CIRS often suffer from anxiety and depression. Supplements such as magnesium and L-theanine, as well as therapy and stress management techniques such as mindfulness meditation and yoga all help.
CIRS is a bonafide condition that has stood up to all the rigors of scientific scrutiny. 
What this means for you is that CIRS is the scientifically proven cause of all of the mysterious symptoms that have baffled your doctors. 
To receive a CIRS diagnosis you must meet the following criteria: 
You must have been exposed to a water-damaged building with mold and mycotoxins growth. This can be proven through:

Visible mold.

Musty smells.

Commercial testing 

You are experiencing multiple symptoms throughout your body.

These symptoms are in line with the symptoms of mold exposure

Lab test results show you are experiencing mold sickness

You respond to mold sickness therapy
While a positive diagnosis of CIRS isn't great, learning the reason for their unexplained symptoms is a relief for those who suffer from CIRS. 
And fortunately for them, there is a scientifically-proven, peer-reviewed method for CIRS: The Shoemaker Protocol. You can read more about it in my blog, The CIRS Treatment Protocol Explained.