Near Infrared for Massage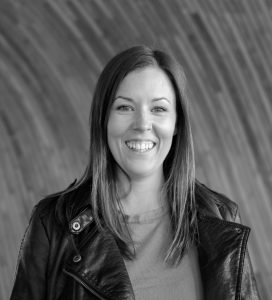 Steph Perryman, RMT of Flourish Clinic is excited to announce she offers Red Light, or near Infrared Massage Therapy in Cochrane. This treatment involves exposure to low-level red or near-infrared light during your regular massage appointment.
Going to regular treatments for a painful, nagging injury can be time-consuming, frustrating, and expensive. With the addition of Red Light, or near Infrared massage therapy, Steph is able to help speed up the detoxification benefits of massage.
Why Near Infrared Massage Works
Red Light Therapy can enhance a massage treatment by promoting relaxation and reducing muscle tension. By increasing blood flow, reducing inflammation and stimulating the body's natural healing processes, Red Light Therapy creates a more soothing and effective massage treatment.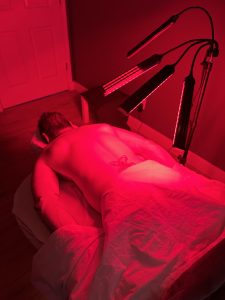 Red Light, or near Infrared therapy has been found to stimulate cellular energy production and enhance various bodily functions. It promotes skin health by:
reducing wrinkles,
acne,
inflammation,
accelerating wound healing.
Red Light Therapy also aids in relieving pain and inflammation, making it a popular choice for patients who suffer from chronic conditions like arthritis or muscle soreness.
Beyond its physical benefits, it has shown promise with mental health. Some early studies show:
Mood improvement
Help with symptoms of depression and anxiety
Red light therapy is easy to add to a treatment and has minimal side effects. It is a convenient and safe option for those seeking holistic approaches to enhance their overall quality of life.
Massage with Near Infrared Light
Steph decided to add red light therapy to her massage appointments because there are a wide variety of highly effective benefits for both physical and mental well being.
The red light can be customized to what the client needs in the treatment. She has used Red Light Therapy when treating acute injuries such as a sprained ankle.
However, she also uses it during treatment to heal acne scarring and to promote relaxation.
The deep cellular production that happens during exposure to Red Light Therapy enhances healing from the inside out. It allows new cells to be produced which causes the old cells to move out of the body in a natural way.
It's a way of multi-tasking your massage. As Steph works on your muscles and fascia externally, the Red Light Therapy is working on cell production internally.
---
"I highly recommend Stephanie and her services! I've been working out for 8 years and if it wasn't for Steph, I feel like I would be a vegetable right now. She takes her time to listen, understand and really guides you through her process. She is kind and caring and it shows through her treatments. If anyone is looking for a new massage therapist, stop. Stephanie is here to help!

– Bethany N
---
What conditions does your Cochrane red light therapy clinic help with?
Red light therapy is ideal for:
Relieving pain
Reducing inflammation
Accelerating wound healing
Reducing wrinkles
Healing acne scarring and inflammation
Overall mood improvement
What is Red Light Therapy?
Steph directs her red light at the area of your choice. This may be the part of the body she is treating to promote cell turnover and speed up healing. Or it can be directed at a separate area where you would like to experience benefits during your massage.
The red light is non-invasive and does not heat the area. Exposure to the  low-level red or near-infrared light has been found to stimulate cellular energy production and enhance various bodily functions.
Are there any side effects?
There are no side effects of red light therapy. However, those who are photosensitive due to a medical condition or medication should avoid it.
Who should get near infrared massage therapy?
Anyone who is looking to increase the benefits of their massage.
---
Highly recommend Steph! She friendly, professional and her treatments are on point. My kids also love seeing her for a massage.

Amanda S.
---
Our clinic is located in the heart of the foothills of the Rocky Mountains in Cochrane, Alberta. We provide the Calgary, Cochrane, and Southern Alberta community with acupuncture, laser therapy, massage therapy, health coaching and Functional Medicine services.
If you have specific questions, please send an email to hello@fatiguetoflourish.com. We'll get back to you within 24 hours.
At Flourish Clinic, our specialty is chronic, hard-to-treat conditions. We use red light therapy in our Cochrane clinic to help you get out of pain. Fast. And for good.
Book your appointment online now.