At Flourish Clinic, we don't believe in treating symptoms. Your body functions as a whole and we believe it should be treated that way.
We like to think of a Functional Medicine practitioner as a "health detective." This is because our Cochrane Functional Medicine practitioner Mark Volmer focuses on identifying and addressing the underlying cause of an illness, rather than just suppressing symptoms.
What conditions do we specialize in?
Mark has particular experience with and training in: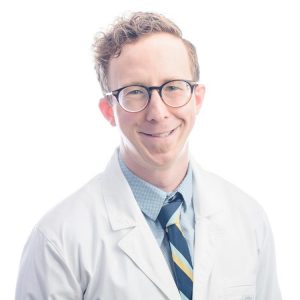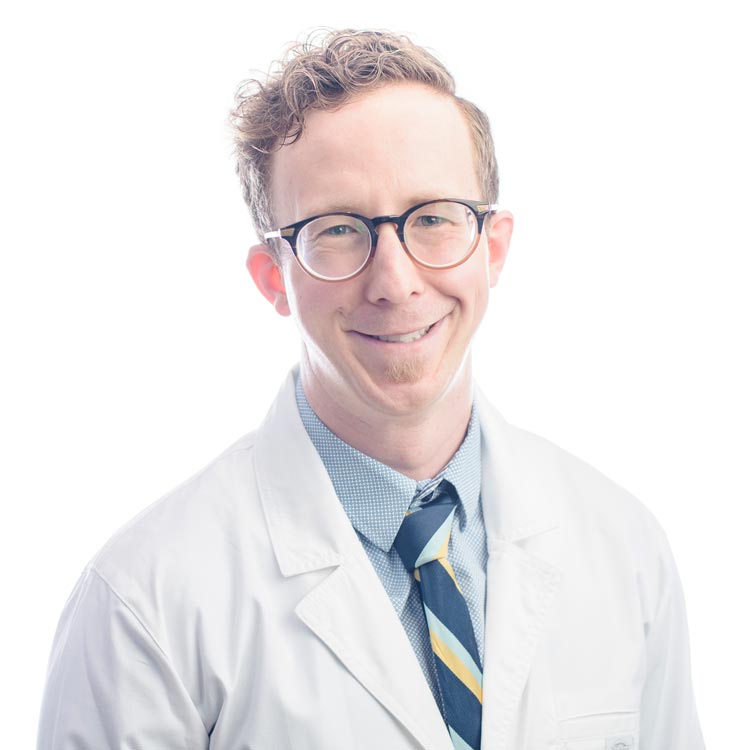 Chronic fatigue syndrome
Fibromyalgia
Toxic mold illness and CIRS
Adrenal fatigue
Mast cell activation disorder (MCAS)
Celiac disease and gluten-related illness
Keto & Paleo nutrition plans
He relies on a combination of scientific and holistic methods to diagnose and treat his Functional Medicine patients, while keeping his patients fully involved in their recovery.
Mark uses a variety of tools in his investigations, including:
Detailed questionnaires,
A thorough medical history and examination,
Comprehensive laboratory tests (blood, urine, stool, and saliva testing).
He then uses nutritional therapy, herbal medicine, supplements, stress management, detoxification, lifestyle changes, and—in some cases and only when necessary—prescription medications to eliminate triggers and restore proper function and balance.
Mark also follows the Shoemaker Protocol with his CIRS patients, working closely with Dr. Ritchie Shoemaker. You can read more about how he treats CIRS here.
Deep and lasting healing is only possible when the root causes of illness are addressed. Therefore by understanding the core systems of the body, how they are related, and how their function can be restored, many chronic illnesses can be prevented and even reversed.
Why Flourish is your Calgary Functional Medicine clinic 
On average, patients of our clinic have visited five doctors before finding us. They have seen specialist after specialist including naturopaths, chiropractors, acupuncturists, massage therapists, energy healers, and shamans – but none of them could uncover the root cause of their symptoms.
Our patients are incredibly frustrated with the healthcare system – both conventional and alternative medicine have let them down. In addition, they've spent countless hours trying to get better and thrown thousands of dollars at expensive lab tests and supplements that never seem to help.
If this describes you, you're in the right place. That's because at Flourish Clinic, our specialty is those so-called mystery illnesses. We practice Functional Medicine locally in the Calgary area and also consult with patients all over Canada, North America and internationally.
Welcome to Flourish Clinic – the premier Functional Medicine clinic in Cochrane & Calgary.
We strongly believe Functional Medicine represents the future of medicine.
Functional Medicine takes a 30,000-foot view of your health to see how all of your symptoms and illnesses are connected. More specifically, it is guided by the principle that in order to heal one part of the body, all parts must be considered. That is to say, your body is an interconnected whole that interacts with its environment.
This thinking is often ignored in conventional medicine. That's why you end up visiting a specialist for each part of your body:
A gastroenterologist for your gut issues,
A rheumatologist for your pain,
A psychiatrist for your anxiety.
No one looks at your body as the interconnected whole it is.
Contrary to conventional medical care, Functional Medicine examines your underlying conditions to understand the root cause of your illness. And this is the reason you receive specialized and individualized care.
Functional Medicine is a new model of diagnosis and treatment. In short, it's a combination of the best elements of both conventional and alternative medicine.
At Flourish Clinic we are fortunate to have Functional Medicine practitioner Mark Volmer, R.AC. He believes that Functional Medicine offers his patients the best opportunity to recover their health.
What exactly is Functional Medicine? And, more importantly, can it help you? 
Functional Medicine is:
Investigative

Focuses on the underlying cause of the problem rather than the symptoms, which leads to longer-lasting results.

Holistic

Recognizes that the body's health and illness is connected to its environment

Safe

Treatments have mild or no side effects, and other unrelated complaints often improve on their own

Patient-centered

Treats the patient, not the disease. Every patient experiences disease differently and treatments reflect this.

Participatory

The patient is respected, empowered, educated and encouraged to play an active role in their healing process

Integrative

Combines the best of both modern and traditional medicines and emphasizes the importance of diet and lifestyle

Restorative

Tests and treatments are designed to prevent and reverse disease and improve quality of life

Preventative

Guided by the ancient Chinese saying, "The superb physician treats the disease before it occurs."

Evidence-based

Based on the latest research from peer-reviewed medical journals, and not influenced by corporate and political interests
---
I have been begrudgingly adapting to living with unhappy changes in my body and feeling less than my best for roughly 1.5 years, settling on some levels simply because my doctors could find nothing wrong.

I knew things were not right, but could get no answers, so for the sake of life, forged on. Yet, these changes, I could not accept, which led me to at long last seek out and find Flourish Clinic. And to them, to Mark Volmer in particular.

I cannot express enough appreciation, gratitude, sincere thanks, and my elated happiness with my new condition, which is really quite simply rediscovering my old self.

I've backtracked to before all the negative changes that made me unhappy and have uncovered the old me (joy!), all by what seems now to me such a seemingly simple answer, but one that no one else could determine, or even entertain.

Thank you Mark!
-Heather W.
---
How do you work with patients?
At Flourish Clinic, we have two core values:
Care
Everything we do is with your health and well-being in mind. This includes open communication with your practitioner throughout your treatment plan to punctual appointment times. Above all, we ensuring you feel cared for throughout your time with us.
Mastery
The practitioners at Flourish Clinic are constantly working towards mastery in their given domains. Mark has dedicated hundreds of hours to staying abreast on the latest research. In addition he is continually advancing his skillsets by pursuing training with world experts.
Learn more about how we specifically work with patients.
Check out our answers to your frequently asked questions,
---
I had seen numerous doctors, chiropractors, specialists, naturopaths, massage therapists, acupuncturists, reflexologists, physiotherapists, mental health therapists and everything in between. They all helped to some degree treating symptoms rather than addressing or investigating the root cause. I never could fully recover.

Now in my early 40s and never completely satisfied, I started frantically searching the web for clinics that treated without the use of pharmaceutics and that specialized in adrenal fatigue. The only one that stood out for me was Flourish Clinic. Mark and Ali's bios intrigued me.  The reasons they chose the professions they have alone were enough for me to take a chance and go to yet another appointment. I have never looked back.

Within three visits with Mark we went through a detailed look at my past medical history, my current lifestyle, hormone lab testing, diet changes and set some attainable health goals and I couldn't be happier with the progress. I already have gained more energy and can go an entire day without having a nap. That is huge!  I have the stamina to keep up with my kids and my mood has improved immensely.

From the moment you walk thru the door you feel welcomed, like old friends picking up right where you left off. You never feel rushed and you continue to be fully supported outside of regular office hours. The lines of communication remain open to allow for any addition concerns or questions. This is worth its weight in gold.

They continue to share their knowledge through a blog and send out regular emails with encouraging and thought provoking information. I love it all. They have thought of absolutely everything to help guide you back to health.

I would recommend this clinic to all my family and friends!
-Kim B.
---
Flourish Clinic – Cochrane's premier Functional Medicine clinic
If you feel like you've tried just about everything and are at a loss for what to do next, you're in the right place.
Our clinic is located in the heart of the foothills of the Rocky Mountains in Cochrane, Alberta. We provide the Calgary, Cochrane, and Southern Alberta community with Functional Medicine services.
---
I had reached a plateau in my health when I was fortunate to find Mark Volmer. He recommended testing of my hormone and cortisol levels; provided valuable health information; and recommended changes to my diet and supplement regime. I now enjoy a solid night's sleep; my libido has been restored; and I feel a renewed sense of energy. I highly recommend Mark. He is a supportive, knowledgeable and gifted functional medicine practitioner. Thank you for helping me regain my vitality.
-Esther O
---
If you have specific questions, please contact us here.