Have you seen doctors, naturopaths, massage therapists, chiropractors, acupuncturists (the list goes on) all in hopes of alleviating your illness, but still, your symptoms linger?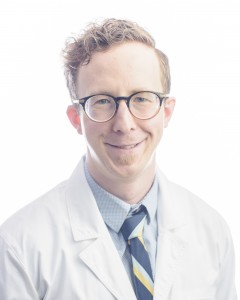 It likely feels like you've tried everything.
It's overwhelming. And frustrating.
You likely wrestle with feelings of confusion, vulnerability, and exhaustion on a daily basis.
My name is Mark Volmer and my speciality is chronic, hard-to-treat conditions. If you feel like you've exhausted your healthcare options and are at a loss of what to do now, you're in the right place.
Book a consultation online now, or call 403-907-0464 to make an appointment. You can learn more about me here.
I treat challenging cases at my clinic in Cochrane, Alberta using acupuncture, laser therapy, and functional medicine.
The type of acupuncture I practice in Cochrane is a gentle, pain-free style of needling.
Acupuncture aside, I thoroughly explain to all of my clients what is causing their illness and the necessary lifestyle changes required to ensure this illness does not come back.
To learn more about acupuncture and its benefits, please scroll down.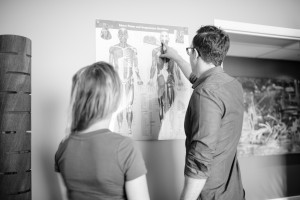 What is acupuncture?
Acupuncture is the insertion of fine pre-sterilized, disposable stainless steel needles into the skin along the 12 acupuncture meridians and 365 acupuncture points.
Acupuncture regulates various physiological functions in the body and stimulates the body's natural ability to heal and has been used for centuries as a safe, natural, drug-free approach to wellness.
What can acupuncture treat?
Acupuncture is recognized by the World Health Organization as effective for over 40 common disorders including: neurological and musculoskeletal disorders, reproductive and gynecological conditions, mental emotional problems, gastrointestinal disorders, respiratory disorders, circulatory disorder, and many more. Learn more about what can be treated with acupuncture and at the World Health Organization.
Does it hurt?
Acupuncture needles are very fine and flexible and often not much thicker than one strand of hair . Acupuncture needles are so fine that approximately 30-40 needles can fit into the opening of a traditional medical syringe! When inserted into the skin they feel like a small pinch. There are different needling sensations that can be experienced around the insertion site such as heaviness, a dull ache, radiating, tingling, warming or even an electric-type sensation. Most people find acupuncture extremely relaxing and fall asleep during treatment.
Book a consultation online now, or call 403-907-0464 to make an appointment.